Mike Pries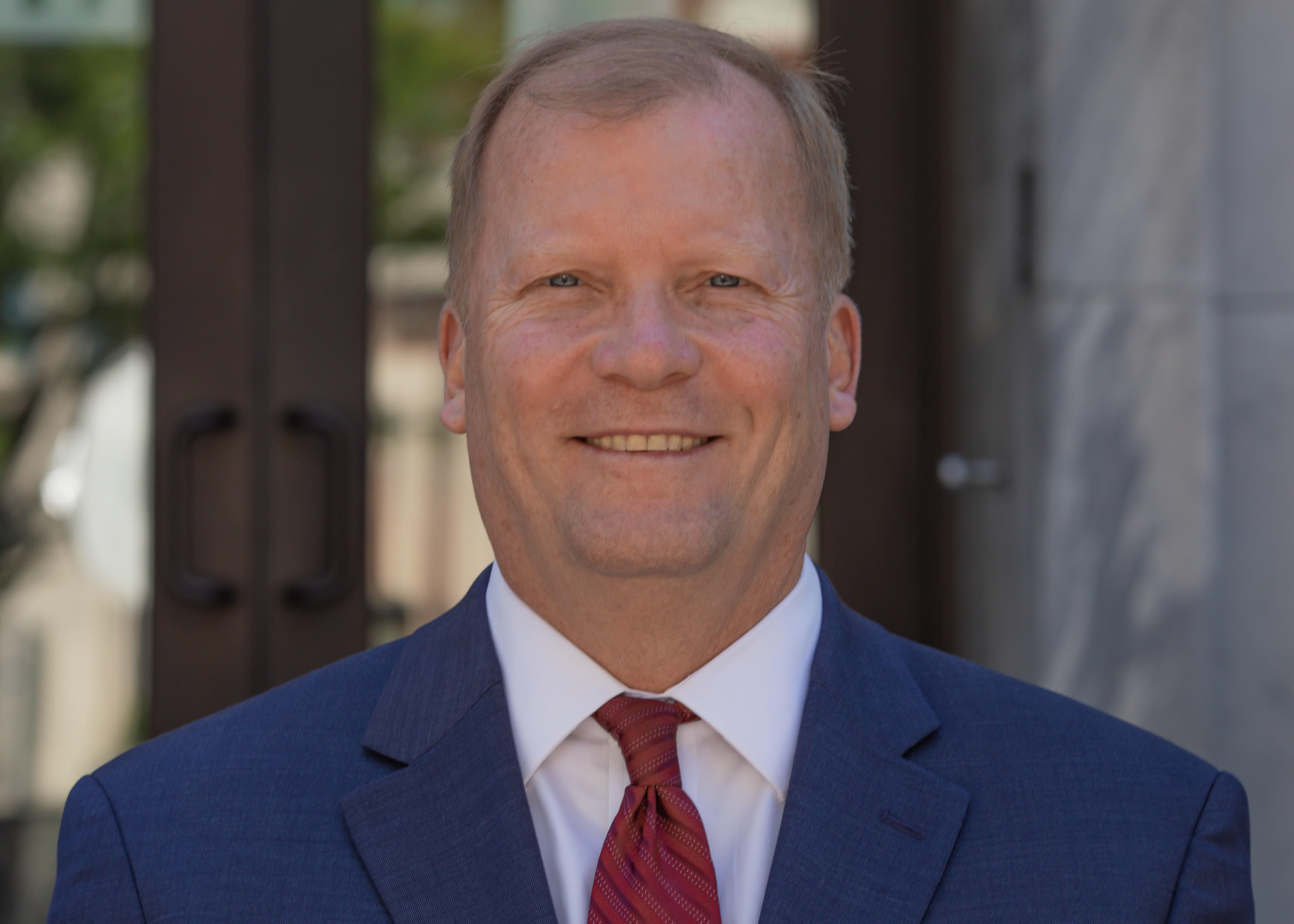 Mike Pries is Chairman of the Dauphin County Board of Commissioners. Born and raised in Dauphin County, he has deep roots in the community and two decades of experience as a county and local government leader. As County Commissioner, he has passed balanced budgets with no tax increase for an unprecedented 15 consecutive years, prioritized public safety, expanded outreach programs for veterans, and promoted job and economic growth.
In 2010, he was appointed as County Commissioner by the Dauphin County Court of Common Pleas to fill the unexpired term of Nick DiFrancesco. Mike was elected to his first four-year term in 2011 and re-elected in 2015 and 2019.
As Commissioner, he oversees 1,700 employees, a $335-million annual budget and the county's Economic Development, Elections and Voter Registration, Veterans Affairs, and Public Safety Departments, among others. He also serves as Chairman of the Dauphin County Prison Board.
In his first year as Commissioner, he coordinated countywide flood relief efforts in the wake of Tropical Storm Lee and Hurricane Irene. Overseeing the county's emergency dispatch center, Mike called for 9-1-1 funding reform at the state level to ensure call centers had sufficient funding to keep pace with technology upgrades. He also headed up a countywide task force with former District Attorney Ed Marsico, law enforcement and local leaders to study the potential benefits of regionalizing the county's 17 police departments to cut costs, enhance coverage, and increase public safety.
He has spearheaded several key economic development initiatives to spur job and economic growth in the region, earning him numerous awards, including the Governor's Award for Local Government Excellence in 2017, the National Association of Counties' 2014 Achievement Award in the category of Community/Economic Development, and the Pennsylvania Economic Development Association's President's Award for the Dauphin County Infrastructure Bank, and the 2015 Greater Harrisburg NAACP President's Award. Under his leadership, the county was only one of four communities in the state to secure a $400,000 grant from the Environmental Protection Agency to assess vacant commercial sites that are suitable for redevelopment.
Prior to becoming Commissioner, Mike served as Chairman of the Derry Township Industrial and Commercial Development Authority and the Board of Supervisors, overseeing a $20-million annual budget and major projects like the GIANT Center, home to AHL Hershey Bears Hockey Team. As head of Dauphin County's Safety and Security Department for nearly 11 years, Mike upgraded technology and implemented security checks to keep county employees and facilities safe.
He is a member of the National Association of Counties and the County Commissioners Association of Pennsylvania's Military and Veterans Affairs Committee, giving the county and its residents enhanced visibility and input on issues. For 12 years, he has chaired the annual Hershey New Year's Eve Celebration, which draws 10,000-plus revelers every year.
Mike is a lifelong Hershey resident and proud Penn State graduate, holding a bachelor's degree in the Administration of Justice. He's a devoted father of two boys, husband, Little League baseball coach, and active member of the St. Joan of Arc Catholic Church in Hershey.
Oversights